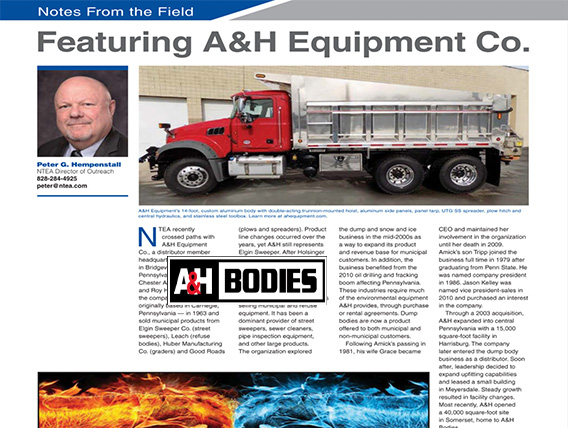 Established in 1964, NTEA – The Association for the Work Truck Industry, represents more than 2,100 companies that manufacture, distribute, install, sell and repair commercial trucks, truck bodies, truck equipment, trailers and accessories.
NTEA is also known for its World Truck Show, which was held in Indianapolis earlier this year.
On behalf of A&H Bodies/A&H Equipment, we are beyond thrilled about this opportunity to showcase our company history.
A&H Equipment has been an NTEA Member for over 20 years, since 1997.