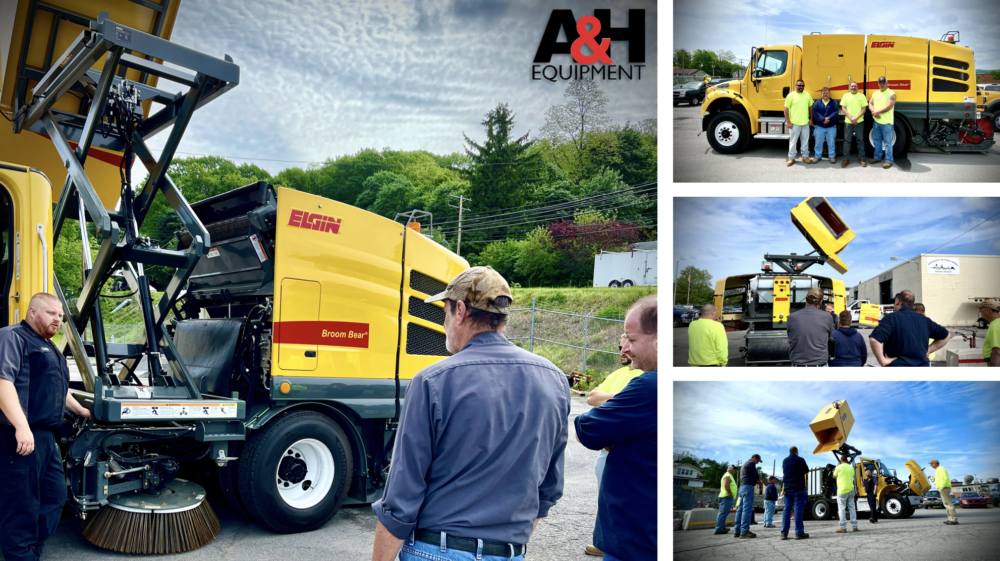 Congrats to the City of Altoona Public Works Department in receiving their new
Elgin Sweeper Company Broom Bear!
Territory Sales Manager, E.J. Weber, and Service Technician, Dustin Fletcher, delivered and trained on this unit yesterday!
This powerful mechanical sweeper replaced an 08′ Elgin Pelican to maximize efficiency and productivity as the Bear features a large 5.4 cubic hopper with extended hopper door and water tank. We truly appreciate your customer loyalty! Happy Sweeping!