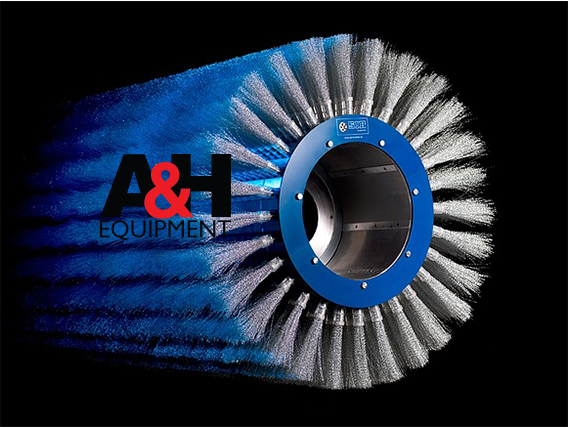 Description
The complete sweeping system for keeping airport operational areas and highways clear of ice, snow, rubber, sand and F.O.D. (Foreign Object Debris).
ABOUT SIB
Svenska Industriborstar i Västerås AB (SIB) was founded in 1955 by Walter Droeser. For the first 25 years, SIB concentrated exclusively on industrial brush solutions and applications.
In the end of the 1970s, after years of design work and tests, SIB was able to present a unique system for keeping runways free of ice, snow, rubber and FOD (Foreign Object Debris).
35 years after its launch, the cassette brush system, which consists of a rotating core and an arrangement of special cassette brushes, is still totally unique in terms of performance, efficiency and environmental friendliness.
The company is still family owned.
PRODUCT DATA / DESIGN
CORE
Patented core design
36 in. / 46 in. diameter
Lengths up to 21 ft (6.5 m)
Number of tracks: 16 (36 in.) / 20, 28 (46 in.)
Light, straight and strong
Less strain on the sweeper frame
Balanced dynamically toISO 1940/1 G 6,3
Prevents damage and vehicle wear
Silent operation
Easy on the operator
Polymer-lined tracks
Easy slide of cassettes into the tracks
Prolongs core life
Quality-assured production process
Traceable cores guarantee quality
Five-year core warranty
CASSETTE
Rail
Designed for maximum load absorbtion during operation
Injection moulded to facilitate easy slidein of cassettes
Withstands temperatures down to -40°C (-40°F)
Bristle support
Reduces bristle-wire stress
Designed for maximum load absorbtion during operation
Withstands temperatures down to -40°C (-40°F)
Bristle material
Galvanized, drawn spring-steel wire: 0.45 mm / 0.60 mm
High-quality material
Polypropylene, UV-protected: 2.2 mm / 2.8 mm / 4.0 mm
Downloads