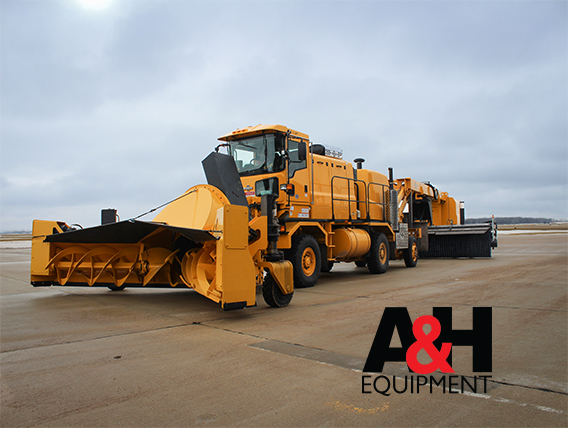 Description
UNFORGIVING CONDITIONS – MEET THE IRRESISTIBLE FORCES.
The XRS is a faster, simpler way to handle the most severe winter climate conditions.  The sheer size is awe-inspiring, but it's the capability that is most impressive. By combining a Blower, Plow, Sweeper and Air Blower in one unit, the runway clearing process is simplified.  There's less equipment, fewer operators and one platform for maintenance and training.
KEY FEATURES
HEAVY-DUTY CONSTRUCTION.
Oshkosh heavy-duty single piece frame
Oshkosh designed and tested transfer case/axle
Oshkosh ALL STEER system
Oshkosh Command Zone CAN control system with self diagnostics
Corrosion resistant aluminum cab with fiberglass roof and fascia
Full-Length stainless steel piano type door hinges
EPA 2010 compliant drive engine
BLOWER HEAD.
Designed and built for the most severe snow conditions
Proven 2-stage design snow blower head
Dual, variable speed hydro static ribbons
Clears snow widths up to 20 ft. (6 m) in a single pass
ENHANCED FLEET OPERATIONS.
Single piece of equipment for snow removal operations
Reduces number of vehicles in runway conga line
Enhanced operator utilization
Ready for towed broom integration
Downloads