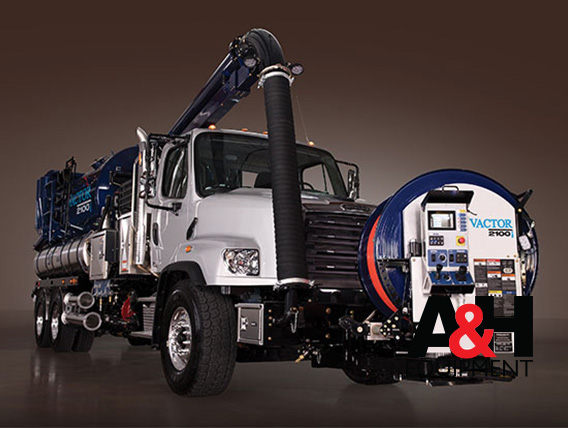 Description
The Vactor 2100 Plus CB catch basin cleaner provides all of the 2100 Plus combination sewer cleaner benefits—improved air flow, operator ergonomics, enhanced safety, Smart Truck design and standard high dump on tandem axle chassis—but is dedicated exclusively to catch basin cleaning. The Vactor 2100 Plus CB has an improved air routing system that provides an efficient air flow path for both the single-stage and dual stage fan or a positive displacement blower configuration resulting in outstanding performance and maximum productivity.
Maneuverable Boom
This catch basin cleaner is equipped with a highly maneuverable boom and powerful vacuum source to quickly move from basin to basin, cleaning out rocks, dirt, leaves, litter and other debris that clog up storm sewers during rain events.
For expanded capabilities, the Vactor HXX option package can easily be added to the Vactor 2100 Plus CB to deliver exceptional hydroexcavation performance. This option dramatically enhances the versatility and utilization of the Vactor 2100 CB.  This vacuum excavation option includes a choice of a 10 or 20 gpm (38 or 76 LPM) water pump system and a 400k or 800k BTU water heater.
Downloads
Read more on the CB Nozzle & Boom Info