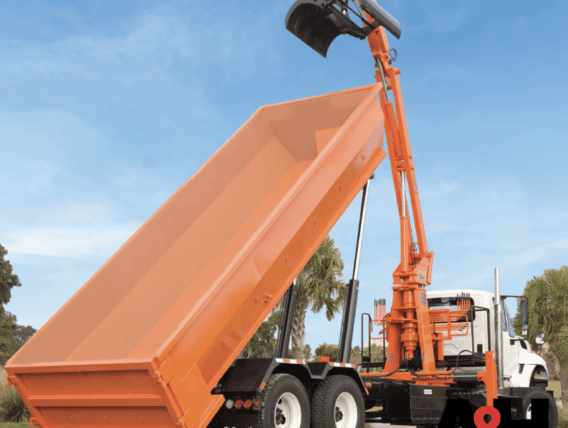 Description
The Model BL-3 is a 20 ft. knuckle boom loader that is permanently mounted in front of a roll-off.  You can use your existing roll-off boxes with this system.
Loads into multiple containers without ever leaving the route
Available with walk-thru or top mounted controls
Accommodates most containers
The BL-3 lets you easily swap containers so your shuttle truck can do the shuttling while your
loader keeps loading.