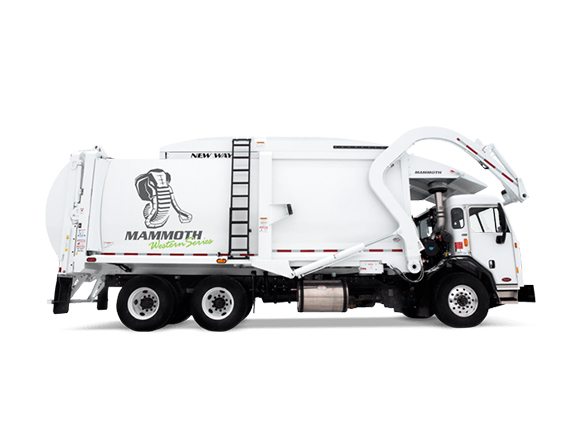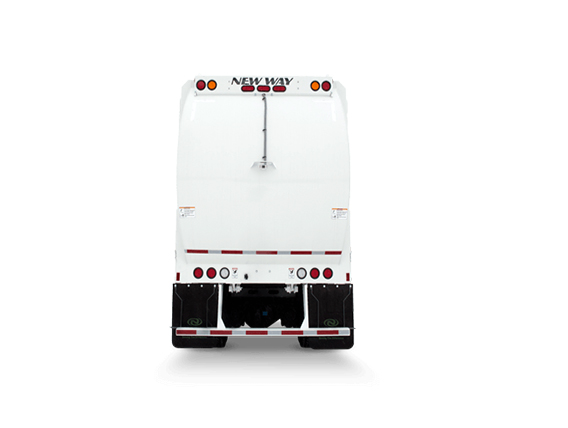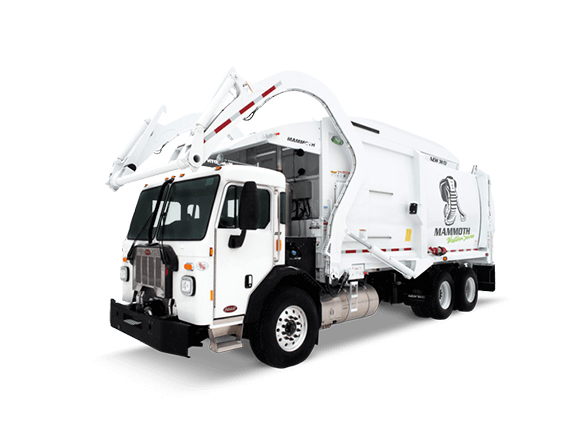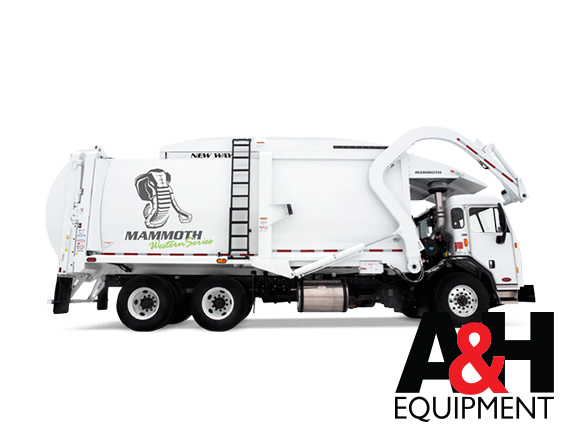 Description
A LIGHTER BODY WITH THE STRENGTH OF THE MAMMOTH
You don't need to sacrifice strength in your front loader refuse truck when a lighter weight matters. The New Way® Western Series Mammoth™ Front Loader is over 10 percent lighter than the Mammoth, while boasting the same superior strength and capacity you have come to expect from New Way®. Weighing in at just 16,100 to 17,300 lbs, the Western Series Mammoth maintains an impressive 34 to 40 yd³ hopper capacity and a packer cycle time of only 25 seconds.
This front loader was designed to be compliant with DOT weight regulations in many areas, which has been accomplished with lighter weight, high-tensile steels. This results in a refuse truck with superior strength at superior strength at a reduced overall body weight.
INNOVATIVE FEATURES WITH CUSTOM OPTIONS
Customization of the Western Series Mammoth to accommodate 2 to 4 yd³ bins is easy with smaller cylinder sizes. This front loader still offers an incredible 8,000 lbs of lift in the single-piece arm, but when less strength is required for smaller bins, customers can also select a 6,000 lb cylinder option.
Each Western Series Mammoth front loader's standard equipment includes high-tensile steel; heavy-duty, single-piece arms; torque tube assembly; two safety cameras, one for operator viewing of the hopper and another for backing; and the largest clean-out doors and sump in the industry. New Way® also includes a two-year cylinder warranty on all trucks.
Overall, the Western Series Mammoth front loader offers brute force, superior strength and stamina, all while being weight-log compliant for Department of Transportation regulations.
Standard Equipment
Light-weight Full Ejection Body
Auto-Lock Tailgate
Dual Lever Controls
Denison Vane Pump
All LED Lights
Automatic Packer
Curved Shell Body
Finish Paint – White
Sliding Hopper Door
Hopper Side Access Door
Body Side Ladder
Dual Camera System
Mounting
Pack on the Go
Rear Body Sump with Curved Floor (145 Gal.)
Optional Equipment
Dual Sump Clean Out Doors
8,000 lbs. Arm Capacity
Service Host
Outside Controls
Special Lighting
Washout Tank
Color Code Paint
Downloads