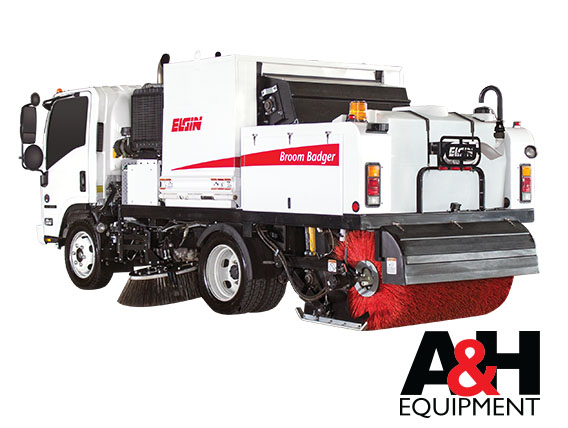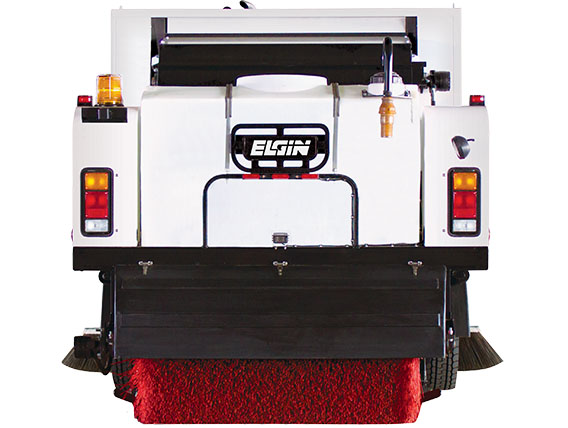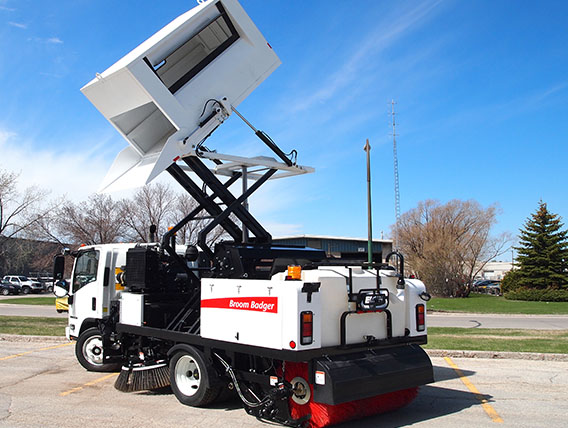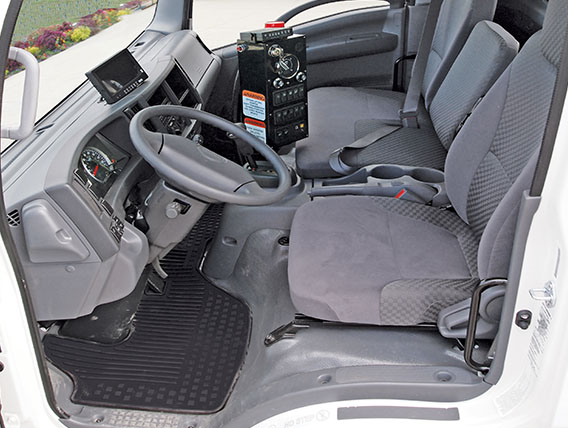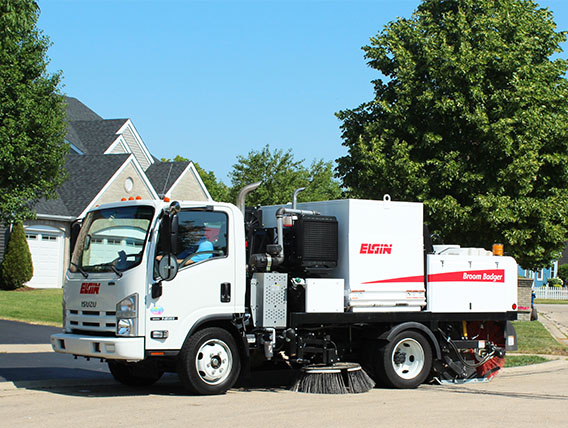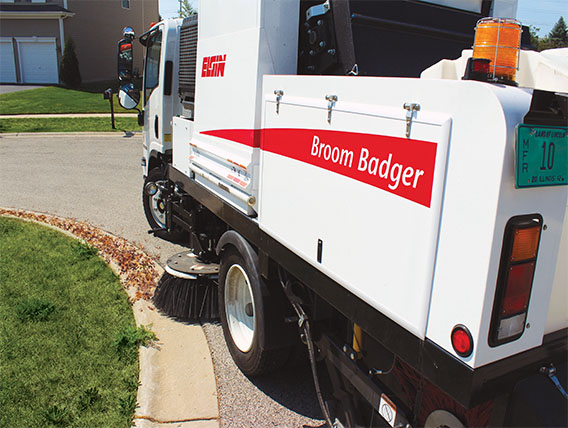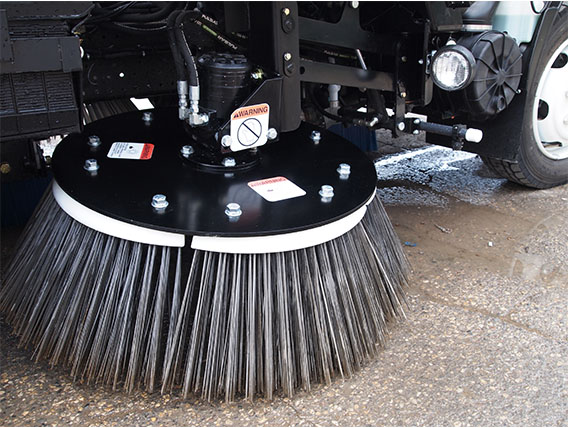 Description
Product Overview
Looking for a maneuverable yet powerful compact mechanical sweeper? If so, consider the Broom BadgerTM from Elgin® Sweeper. This dual-engine sweeper, is easy to operate and maintain and does not require a Commercial Drivers License (CDL) to operate, making it ideal for municipal and contractor customers who need powerful cleaning in a size that benefits their operations. The compact, low-profile design allows easy access to tree-lined streets. And the short, 109-inch (2769 mm) wheelbase and a tight turning radius give the operator great maneuverability for cul-de-sac curb lines and tightly winding streets without sacrificing sweeping performance.
The Broom Badger is mounted on an 19,500 lb. Class 5 cab-over chassis available with standard air ride suspension. It features a 4.0 yd3 (3.06 m3) hopper with variable height dumping, up to 10 ft. (3.048 m), a 220 gallon (833 L) water tank for dust suppression and dual gutter brooms for a 10 foot (3.048 m) wide sweep path.
Why Broom Badger?
Non-CDL; 19,500 lb GVWR chassis
Compact wheelbase while offering powerful sweeping performance
Available with the LIFELINER hopper system which greatly improves the life, durability, and functionality of the hopper
Sold and serviced through a network of more than 100 dealer locations worldwide
Downloads
Extend Your Sweeping Life Up to 200 Hours with the Piranha Brush Attachment!