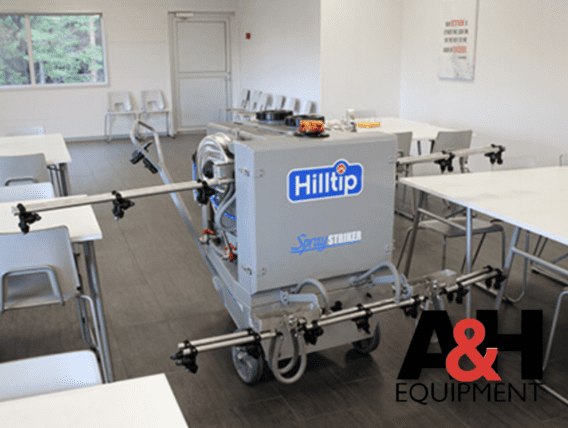 Description
SprayStriker™ 130M & 280M Sanitation and Disinfection Sprayer
The NEW HILLTIP disinfection Sprayer with 12V Twin pump & tank system is for IN & OUTDOOR use. The "M" Spraystriker™- model is manually towed and is designed to go through all standard doors widths (80 cm).
The sprayer unit is calibrated with StrikeSmart™ App to have the best accuracy of flow and pressure to get droplets as low as 30-50 microns. The Spraystriker™ has two hose reels & spraybars as well as two separate tanks for separate liquids as standard feature. It's controlled via Smartphone or by the switch-panel at the towing handle.
The sprayer unit can also be equipped with De-icing nozzles. The sprayer is installed on a 3 wheel trolley with a 12V battery and 220V charger. This sprayer unit is specially designed with flexible spraybars for schools, hospitals, shopping centers, trains and other public places.