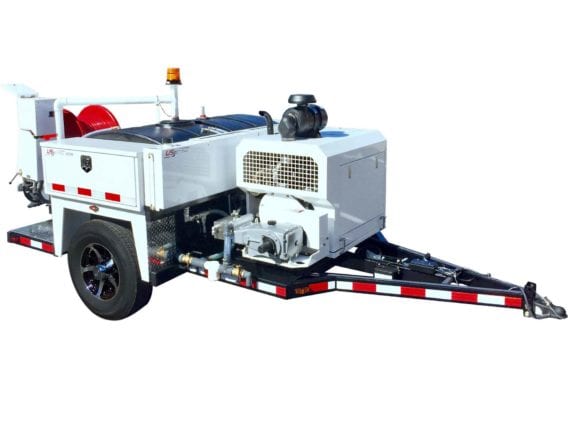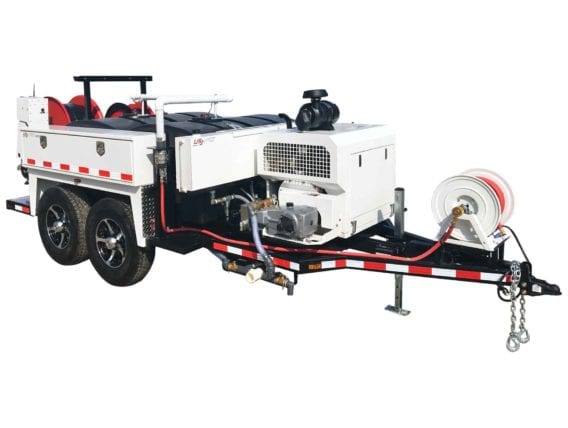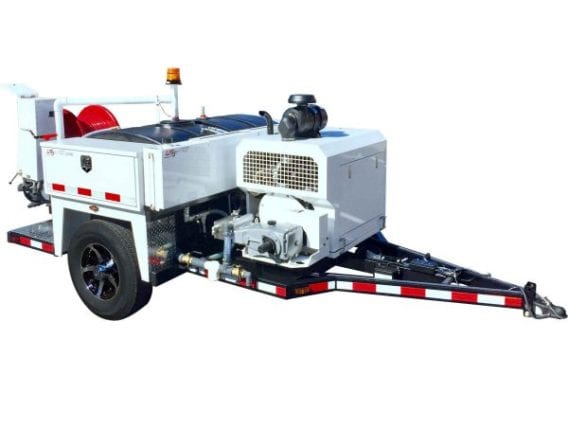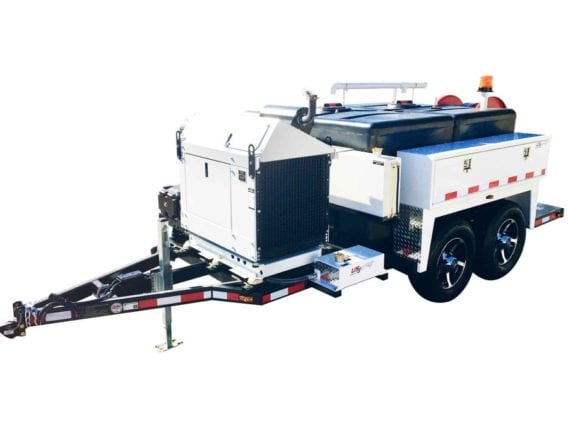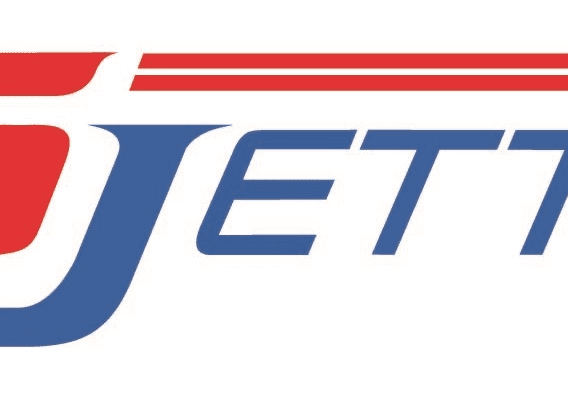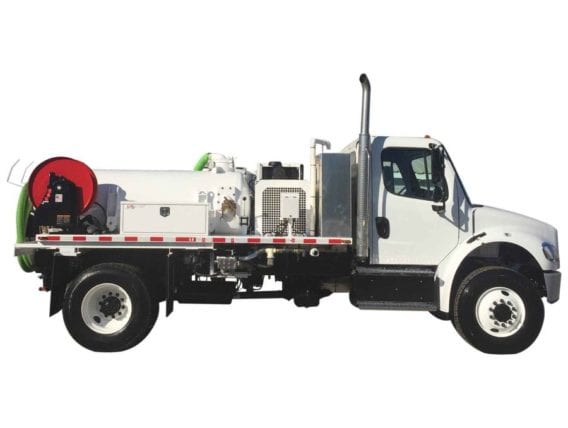 Description
High pressure jetting has been around since the early 1950's. What once was an expensive and massive jetting machine that required huge quantities of water has evolved into a highly efficient and manageable jetting unit affordable for the average plumber.
High pressure water jets are great investments for contractors, municipalities, or anyone in the drain cleaning industry. High pressure units are useful in any industries with reoccurring blockage issues or where byproducts regularly create drainage problems. Water jets are most commonly used for sewer drains and storm lines, but they are also used in process pipes, chimneys, and stacks that accumulate debris over time. Additionally, they are great machines for pressure washing and heavy duty wash downs, such as in quarries, airports, and stadiums.
What is high pressure jetting?
High pressure jetting is using streams of high pressure water to clean, cut, and remove debris. The main components of a high pressure jet are the pump, engine, hose, and nozzle. The pump and engine work together to create high pressure water through the hose to the nozzle. The nozzle has small precision machined orifices that restrict the water flow, thus creating high pressure build up in the hose. Water shoots out of these orifices, and converts from pressure to velocity, and it is the speed of the water combined with the volume that does the work. The angle of the jets in the nozzle create the forward propulsion to take the nozzle up the pipe. Forward facing jets will clear and cut through debris, while rear facing jets flush debris back and propel the nozzle through the pipe. Rotating nozzles create a 360 degree cleaning action which is ideal for grease and root removal.
The 4018 [4000 PSI 18 GPM] unit is US Jetting's most popular jetting machine. As the industry leader, it has set the standard in the jetting industry for over twenty years. The 4018 is the only unit with a true run-dry plunger pump. This unit can work in pipes ranging from 1″ – 24″ and can be fitted with tanks sized 100 – 750 gallons or larger if required. The standard unit comes equipped with 500′ of 1/2″ hose. This unit is perfect for all purpose cleaning, but also has the power to tackle grease, roots, residential and industrial lines.
The 4025 [4000 PSI 25 GPM] is US Jetting's most versatile jetting machine. With 4000PSI pressure it maintains the cutting power of a 4018, but magnifies the flushing power with the added gallons per minute. This gives it endless applications from grease and root cutting, to culvert cleaning and storm drain jetting. The 4025 unit can work in pipes ranging from 1″ – 48" and come standard equipped with 500 ft of 5/8″ hose.
The JETVAC is combination jetting and vacuum system designed to be versatile, durable, and powerful.  It is equipped with a high lift system, clearing 40″ to dump loads into a standard dumpster for transportation or storage with ease. The unit is equipped with a fully operational jetter with a USJ Pump at 3-4,000 PSI and flow options of 10-18 GPM available, plus a true blower vacuum system. No CDL license is needed to drive this JETVAC combo unit.
The 3040 [3000 PSI 40 GPM] is an industrial strength machine designed to clean large sewers or storm drains. Powered by a 99 HP Kubota diesel engine, the 3000 PSI 40 GPM unit is an ideal machine for municipalities and contractors. The 3 cylinder ceramic plunger pump is directly driven via a reduction gearbox eliminating the need for any belts or pulleys. It is available with up to 750 gallons of water storage on a tandem axle trailer and up to 1000 gallons mounted on certain trucks. The unit comes standard with one hydraulic powered reel with 500′ (150 M) of 3/4″ hose. It is also available with a second reel that can be fitted with 500′ of 1/2″ hose.