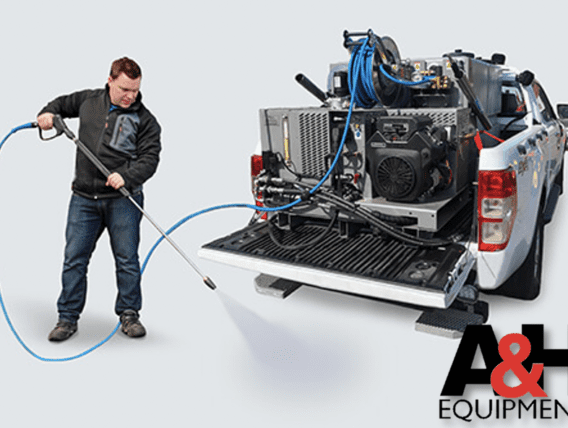 Description
HILLTIP POWER JET-IT™ COMBI
High pressure washer and hydraulic power unit for pickups, flat beds, trailers etc.
HYDRAULIC POWER UNIT COMBI
Thanks to the unique and compact Power Jet-It™ Combi you will also have access to a powerful high pressure washer during your sweeping mission. The combi feature is a powerful hydraulic source to your rotating sweeper as well as a powerful pressure washer. All in one package!
The Power Jet-It™ Combi is designed for installation onto pickups, flat beds, trailers and other similar vehicles. The Combi unit is available in two different watertank capacities, 500 l and 1000 l. The total length of the 500 l model is only 135 cm. This makes it fittable on even Double-Cab Pickups!
The powerful in-cabin electric-started 18 HP engine will give you access to 150 BAR (45 l/min) of hydraulic pressure and even up to 250 BAR (30 l/min) of water pressure.
The 20 m hose-reel with an solid stainless-lance will allow you to be flexible and efficient in all situations.