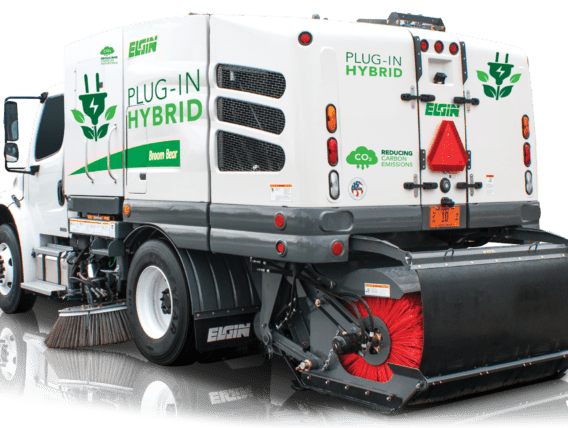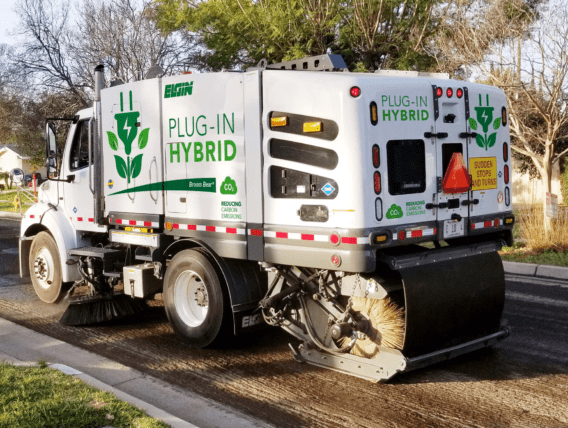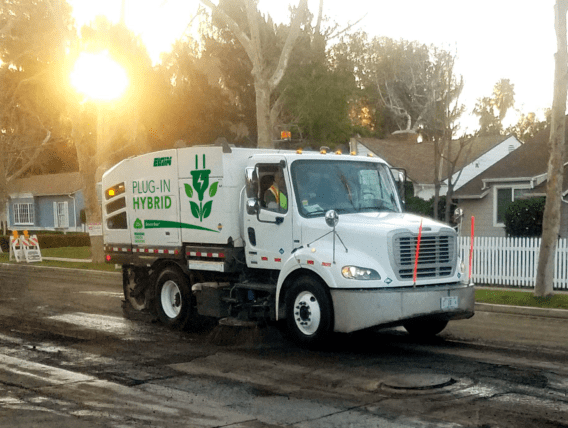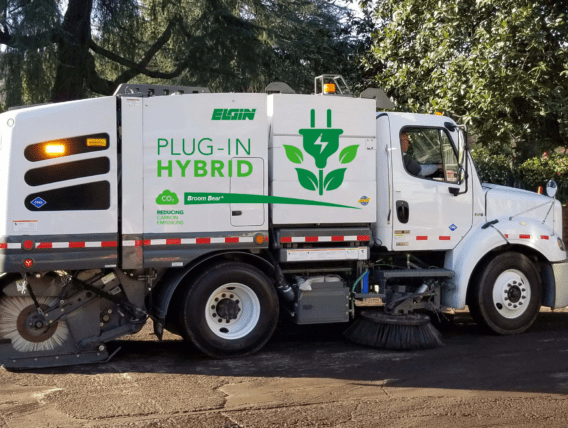 Description
Product Overview
The hybrid Broom Bear uses a high-capacity battery to power the sweeper. The battery can be recharged while driving or when plugged into an electrical outlet.
Designed to tackle everything from heavy-duty construction debris, such as millings or gravel, to light street maintenance, the hybrid sweeper's performance, speeds, capacity, and its availability to work all day remains unchanged from the standard Broom Bear sweeper.
Its short wheelbase, large diameter brooms, and dual mode air suspension system is ideal for sweeping in densely populated areas. Its large hopper and water tank results in more productive sweeping time and fewer scheduled stops.
"We are pleased to team up with forward-thinking municipalities to help them accomplish their mission of sustainability by advancing the type of innovative sweeping technology found in the hybrid Broom Bear sweeper." Mike Higgins, Vice President and General Manager of Elgin Sweeper
Why Plug-in Hybrid Electric
Lithium-ion battery for long duty cycle operation
Charge on-the-go or with an SAE J1772 charging receptacle
Uncompromised water capacity
Available in diesel or Compressed Natural Gas (CNG)
Pause-Sweep functionality for energy conservation
Seamless and automatic transition between hybrid and conventional system
Downloads
Enhancements
Extend Your Sweeping Life Up to 200 Hours with the Piranha Brush Attachment!